DevOps
Deliver quality software at the speed of business and evolving markets. Accelerate operations and workflows to reduce costs with enhanced throughput, robust systems, and faster time to market with comprehensive services from Allion.

Previous
Next
DevOps Consulting Services
Application delivery has shifted from large-scale, project-based implementations to the continuous roll-out of improved business capabilities. ​
​ Dedicated teams from Allion provide DevOps Consulting Services that help streamline your IT team and fast-track ongoing projects. We provide the perfect intersection of people, processes, and technology that enables collaborative engineering to seamlessly deliver consistently high-quality software into production. Empowering businesses to significantly reduce costs associated with investigating fixes, root cause analysis, and ultimately rework. ​
​ We have helped clients automate their end-to-end delivery pipeline, enabling continuous integration, continuous testing, and continuous delivery. Resulting in the acceleration of digital transformation, innovation, and delivery of market-leading business outcomes. ​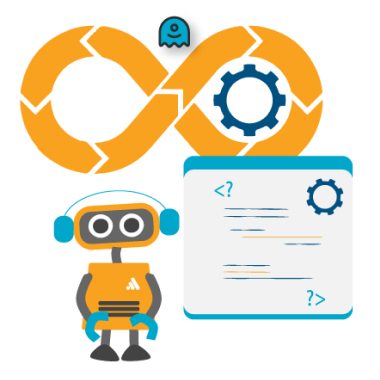 DevOps Implementation Services
Our services can be used for any application from digital customer-facing systems to large-scale enterprise products, helping you accelerate software development to deliver new functionality.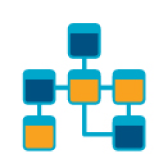 Assessment & Strategy

Uncover the benefits of technology
advancements that drive evolution in delivery. We will create an assessment roadmap for revamping processes, integrating security systems, identifying traceable metrics, and building an automated ecosystem.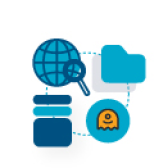 Framework & Tool Stack

Leverage and integrate your existing tools with our resilient ecosystem of open source and licensed platforms, which take on a multitude of personalized modifications with each step of agile development.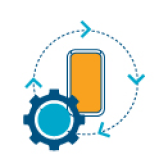 Process Implementation

We accelerate DevOps implementation with the analysis, design, construction, server setup, configuration management, and automation in identified areas. We also offer continued deployment and testing support in monitoring practices and troubleshooting.

SEEKING QUICKER TIME TO MARKET AND BETTER QUALITY OF SOFTWARE?
INITIATE YOUR DEVOPS JOURNEY.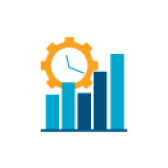 Time to Market

Reduce time to market by up to 50% by incorporating DevOps best practices that drive greater business agility and streamlined, bug-free software delivery.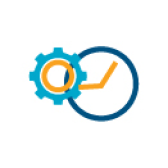 Throughput
Increase team productivity and deliver new functionalities faster with lean and agile software development practices, continuous integration, testing, and delivery practices.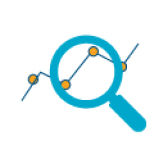 Actionable Real-time Feedback
Employ an automated and agile approach for gathering real-time feedback using sophisticated monitoring tools, and monetize your data to derive a higher ROI.

Deliver High-quality Solutions that
make an Impact
Talk to our experts and discuss your project.
What Happens Next?

Our business consultant will reach out to you in a few days following an analysis of your project requirement

In the meantime, we will sign an NDA to ensure utmost security and confidentiality

Our business expert will present you with project estimates, process guidelines and estimated timelines