Mobile Application
Development
​ We support global brands in designing and building superior, robust, and scalable digital products. Enabling seamless and streamlined user experiences across all modern platforms, frameworks, and devices.

Previous
Next
High-end Mobile Application Development
Built on recognized technology platforms, our team of specialists offers unique end-to-end mobile app development from ideation and concept to delivery and ongoing support. Experienced in designing, coding, and deploying Android, iOS, and cross-platform apps, we follow renowned development frameworks and methodologies to ensure your solutions are built to perfection.

We cater solutions to diverse companies, industries, job functions, and consumer audiences, we have built a specialist team of architects, designers, project managers, business analysts, UI/UX engineers, software engineers, and quality assurance engineers who can be relied on to deliver excellence in any project.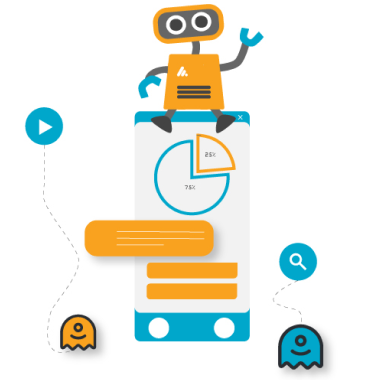 iOS Mobile Application Development

We provide full-service iOS application development, from concept ideation, and development, to deployment. This includes UX and UI design, implementation, QA, and integration of applications.
Allion has deeply invested in modern technologies and platforms to ensure we stay current with today's market requirements. Leveraging a proven agile methodology, our talented pool of experts delivers end-to-end custom products that encompass the complete range of iOS devices, including iPhone, iPad, tvOS, and watchOS app development.
Android Mobile Application
Development

We can turn your business idea into a fully functional Android application, from designing a sleek interface with a seamless and sustainable user experience, to providing best-in-class development and deployment, using advanced tools, and implementing agile processes.

We have the expertise to build custom Android apps that work on all Android devices, utilizing the latest Android OS version compatibility for Smartphones, Tablets, Android Wear and Android TV.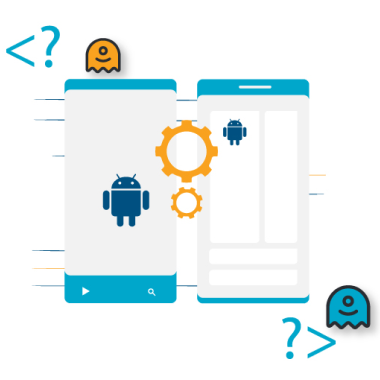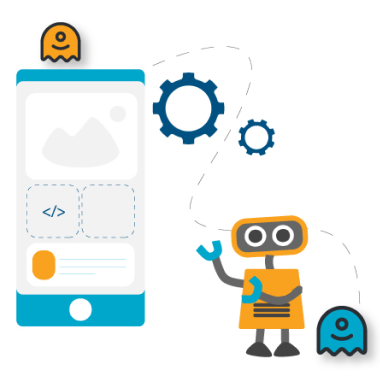 Cross-Platform Mobile
Application Development

We build innovative, versatile, and high-quality cross-platform applications for startups and enterprises. Enabling businesses of all sizes to promote their products and services through functional digital solutions, benefiting from a wider audience across multiple platforms and mobile devices.

Our skilled experts create solutions that cover needs such as application ideation and consultancy, complex data integration, intricate algorithms, product design, and full-cycle application development. Our agile cross-platform development methodology allows us to build intuitive and feature-rich mobile applications customized for your business. Using cross-platform technologies and frameworks like React, Bootstrap, Angular, ASP .net Core, Spring/ Spring Boot, React Native/Expo, Next JS, NodeJS, Java, and Kotlin, that enable greater market penetration and higher returns on investment.
GOT AN IDEA? LOOKING FOR EXPERT, FULL-SERVICE
MOBILE APPLICATION DEVELOPMENT?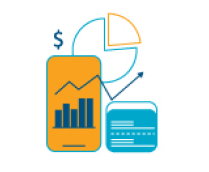 Efficient Resource Management

Once you reach out to us for high-end
mobile application development, we conduct a thorough analysis of your business needs and the needs of your target market. We then present the most optimal solution based on technology and the platform that
best aligns with your goals and budget.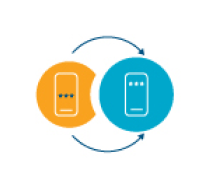 Scalable Products

Regardless of how in trend or versatile the mobile application presents itself, there is always room for improvement in today's evolving digital landscape. You may need to integrate new features to meet user needs and stay in pace with the latest trends. Allion helps you build products that are easy to scale and maintain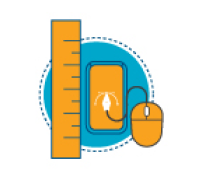 Unique Visual Design

With over 2.5 million mobile applications in the world, it is challenging to stand out from
the competition. What can help you attract your target market is an appealing, streamlined and effective user interface that derives
convenience rather than confusion. Allion offers the best UI/UX designers to outpace your competitors.

Build a Mobile Application that
Excites your Customers
Talk to our experts and discuss your project.
What Happens Next?

Our business consultant will reach out to you in a few days following an analysis of your project requirement

In the meantime, we will sign an NDA to ensure utmost security and confidentiality

Our business expert will present you with project estimates, process guidelines and estimated timelines