Exploring Natural Language Processing: Evolution,Applications, & Future Trends
Description:
Join us for an insightful webinar as we dive into the fascinating world of Natural Language Processing (NLP). NLP is a rapidly evolving field with immense potential to revolutionize the way we interact with language and extract valuable insights from textual data. In this webinar, we will explore the key components of NLP, its significance in various domains, commercial applications, evolution over time, modern trends, and future expectations and challenges.
Agenda:
Introduction to NLP:
Defining NLP and its core components.
Importance of NLP:
Exploring its significance and impact in various domains.
NLP Tasks and Commercial Applications: ​ ​
Showcasing real-world applications and primary NLP tasks.
Evolution of NLP:
Tracing the historical journey and significant milestones.
Era of Transformers:
Examining the transformative impact of transformer models on NLP.
Generative AI:
Exploring generative language models and their applications.
Super NLP Models:
Highlighting the latest advancements and capabilities.
Modern Trends in NLP:
Discussing emerging trends and ethical considerations.
Business Advantages of NLP:
Understanding the benefits for organizations.
Future Expectations and Challenges: ​ ​
Exploring potential developments and limitations.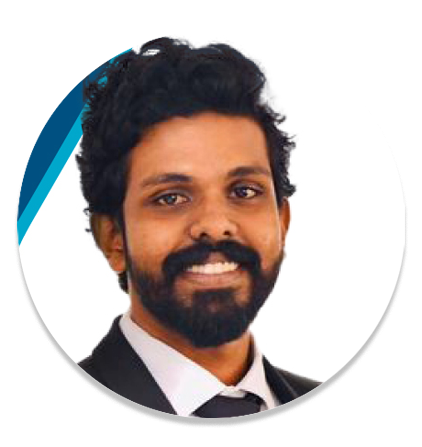 Sathsara Rasantha
Machine Learning Engineer
BSc (hons) in Statistics, MSc in Data Science and AI (Reading),
Certified Tensorflow Developer

Register for the webinar
Date: Thursday, 1st June 2023

Time:
Sri Jayawardenepura Kotte (Sri Lanka) 12:30:00 IST
London (United Kingdom – England) 08:00:00 BST
Sydney (Australia – New South Wales) 17:00:00 AEST
Stockholm (Sweden) 07:30:00 CEST
Coordinated Universal Time (UTC) 7:00am

Duration: 60 minutes